You will be receiving a confirmation email right now with the email address you registered. 
If you do not find an email from me in your inbox, do check your junk folder as it may have landed there. 
And if in the unfortunate case that it lands there, remember to mark it as 'not spam'. 
I'll be sending you details from here on and also email updates on your monthly cashback. So remember to open your emails when they are from me. :)
Yours For Bigger FOREX Profits,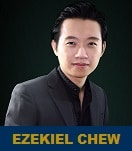 The AFM Trading Club Founder
(Brought to you by AsiaForexMentor.com)