The #1 Forex Cashback in the industry
Highest Direct Rebate, Reputable Forex Broker + AFM support


What If You Could WIN...
Even When You LOSE?
Dear Fellow FOREX Trader,
If you made FOREX trades based on the flip of a coin, you would win roughly 50 percent of the time.
But…
What if you could defy those odds?
What if you could gain a statistical advantage?
Well, now you CAN.
Because our NEW program — The AFM Trading Club (a social program brought to you by AsiaForexMentor.com) — is tipping the odds back in your favor.
This means you lose less… and win more.
In a nutshell, we're offering a NEW service that gives traders back $10 per lot on every trade you make.
(Yes… you read that correctly. Whether you WIN or LOSE on a trade, you'll get PAID BACK $10 per lot on every trade.)
Therefore, by having a whopping $10 per lot on every trade returned to you, you'll suddenly have a winning edge. Or, as we like to call it… AN UNFAIR ADVANTAGE.
How Is This Even Possible?
Well, it's pretty simple, actually. It's due to the strong relationship we have with our brokerage.
As such, we were able to "twist their arm" a bit and get them to agree to offer our club members an AMAZING deal.
Our broker is an ESTABLISHED, globally regulated brokerage serving 5 continents.
We like them because they are PROVEN to be reliable and accurate (and so are their bar charts which I found them to be the most accurate and reliable).
Furthermore, we have NEVER had an issue when withdrawing funds. (When you want or need your money, you don't want to run into problems or complications.)
Who Is The AFM Trading Club For?
The fact is, ALL TRADERS will benefit from joining The AFM Trading Club and trading through our broker.
For example…
* New traders who have not yet opened a trading account with a broker.
* Existing traders who have a trading account with a broker — but want to make a switch. (This makes good financial sense because you'll start earning rebates on every single trade you make… and it won't cost you a thing.)
* Traders whose trades performed poorly can jump into our program to INSTANTLY improve their odds. (Remember: With us, when you lose, you'll lose less. And.. when you win, you win more!)
* Winning traders can switch as a way to hedge their losses — without any added cost or risk.
Here's How The Rebate Works…
First of all — there is NOTHING TO BUY.
(Note: Although I offer a comprehensive FOREX training program — The AFM Signature Forex Trading Masterclass — you are NOT required, or in any way obligated, to buy it to join The AFM Trading Club.)
Let me state this as clearly as possible…
* There is NO cost to join The AFM Trading Club.
* There is NO annual fee.
* There are NO hidden charges.
* There are NO catches.
If fact, it's just the OPPOSITE… I'm getting the broker to PAY YOU out of their own pocket as a cashback for the trades you make.
To get started, simply open (or switch) your account… and start trading. (Again, there are NO costs or other charges to switch or open an account.)
Here's Why We're Better…
We're a way better choice than other "cashback" programs because our rebate is way bigger — we pay a straight $10 Per Lot for every single trade you make. You will NOT find anyone or any company who is able to offer a better deal than us, reason being, the cashback companies out there keep a portion of the rebate for themselves. We, however, as part of our social project to give back to the trading community – passes the rebate directly to you.
The other reason why you will want to use us apart from the direct cashback we offer is that, Asia Forex Mentor has a very strong working relation with our broker. Should there be in the unlikely scenario that you face any difficulties with the broker or if there's a delayed response on their end – simply let us know and we will help to contact the management team to expedite your query. Put simply, we give you priority treatment by being part of our trading club.
Once you experience our cashback rebate program and being part of our AFM trading club, you'll want to tell all your trading friends about us — after all, IT'S FREE MONEY!
In short, we really do give you an unfair advantage.
Frequently Asked Questions…
Question: This sounds too good to be true. Is it legitimate?
Yes, our club is 100 percent legitimate. We twisted our broker's arm because we wanted to bring our club members an AMAZING DEAL. This is not available anywhere else that we are aware of.
In short, this is just a VIP GROUP of people that we've asked our broker to take good care of.
Background: AFM has been in the industry since 2008. Given our long standing relationship with them, we are able to have them give our club members the best rebate they can offer.
Question: Do you hold our money?
No. You will hold it — because it's deposited directly into your account.
Every month, whether you win or lose. We will deposit $10 Per Lot of all your trades into your bank account (or other preferred payment method). We cannot touch your funds.
Linking your account to us simply lets the broker know that you're part of The AFM Trading Club. (That way, they'll know you are entitled to the full $10 Per Lot rebate on all your trades.)
Question: Will it increase the spread?
No. It will NOT. You'll earn a straight $10 Per Lot cashback on all your trades.
Question: Are there any extra fees?
Again, NO. There is NO markup or extra fees by linking your brokerage account to us. It's just the opposite — WE GET THEM TO PAY YOU. This is part of our AFM social program effort to tip the winning odds back to our traders – our AFM trading club members.
To put it into perspective, when you lose, you lose less. And when you win, you win more… The fact is, every single trader should be in this program if they want to be profitable or become more profitable than they were before.
But of course, we can't simply accept everyone. This will probably cause our broker to come down on us and drop the cashback that they can offer our club members. So do submit your application below and we will get back to you within 2 days on the approval of your account.
Question: What's the catch?
There are none. However, citizens of the United States are NOT eligible for The AFM Trading Club. Sorry.
Special Bonus Offer…
But wait! Our $10 Per Lot rebate offer is about to get EVEN BETTER…
That's because The AFM Trading Club has a REFERRAL PROGRAM which we got it approved from our broker.
How it Works: Refer clients to us using your unique referral link and you'll earn cash on their trades and the trades of their referral's for the life of their account!
That means, when you refer other traders to us and they are approved to join our club – you'll earn 15% of the cashback earnings generated by your referrals (in addition to your own $10 Per Lot rebate). 
And if your referral refers someone, you will get 2% of the rebate generated by the clients your referral refers.
So, don't miss out. This really is FREE MONEY.
To get started NOW… simply click the button below to apply
Yours For Bigger FOREX Profits,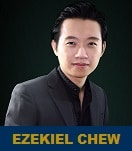 The AFM Trading Club Founder
(Brought to you by AsiaForexMentor.com)